Description
Course features:
How to achieve a smooth and flawless Bath Bomb

The Importance of accurately knowing pH when making bath products

The role of each ingredient

Body wash formula developed by Soak Art

Application of bath pigments

Our instructor exclusively provides professional essential oil blending skills

Exclusive provide UK Aromatherapy School's therapeutic grade essential oils, made at a high cost!

Course details:
1) NEW BATH BOMB
The latest BATH BOMB formulation and manufacturing technology for bright colors and smooth surfaces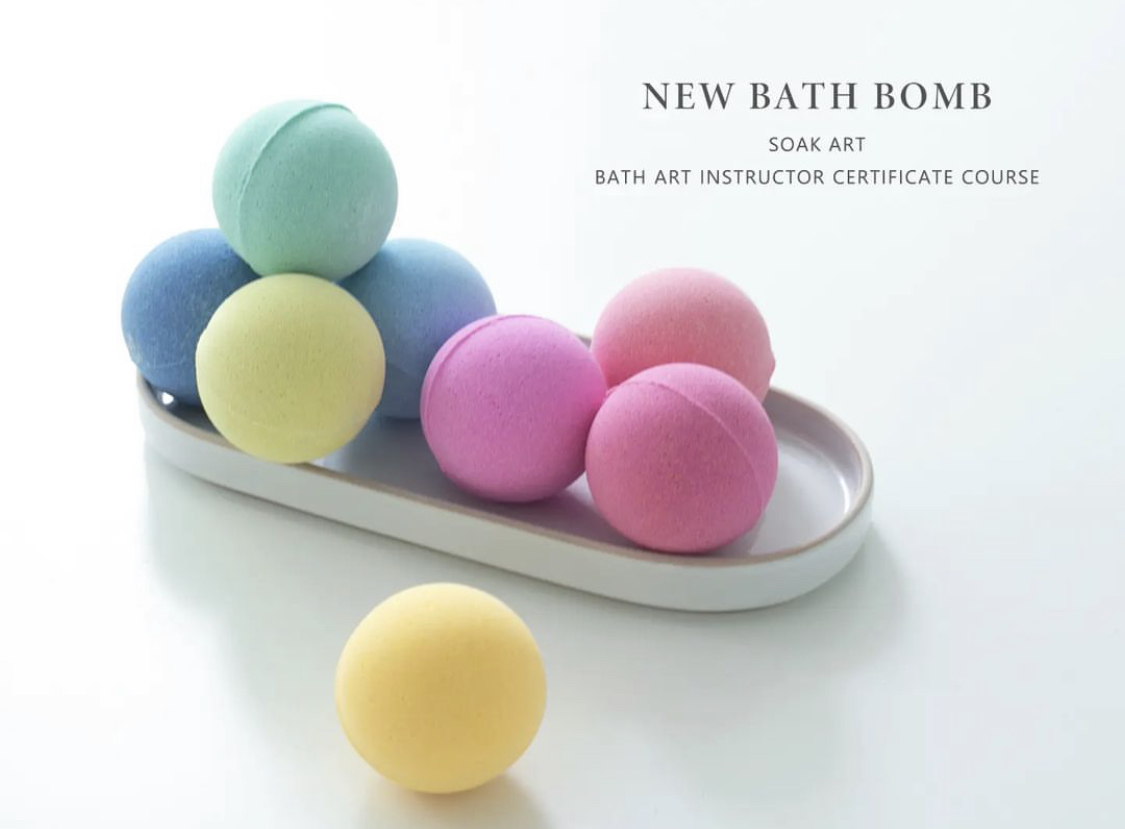 2) PLAY BUBBLE BAR
New formula, no need to use specific Korean raw materials to mix acid, making it more convenient and easier to make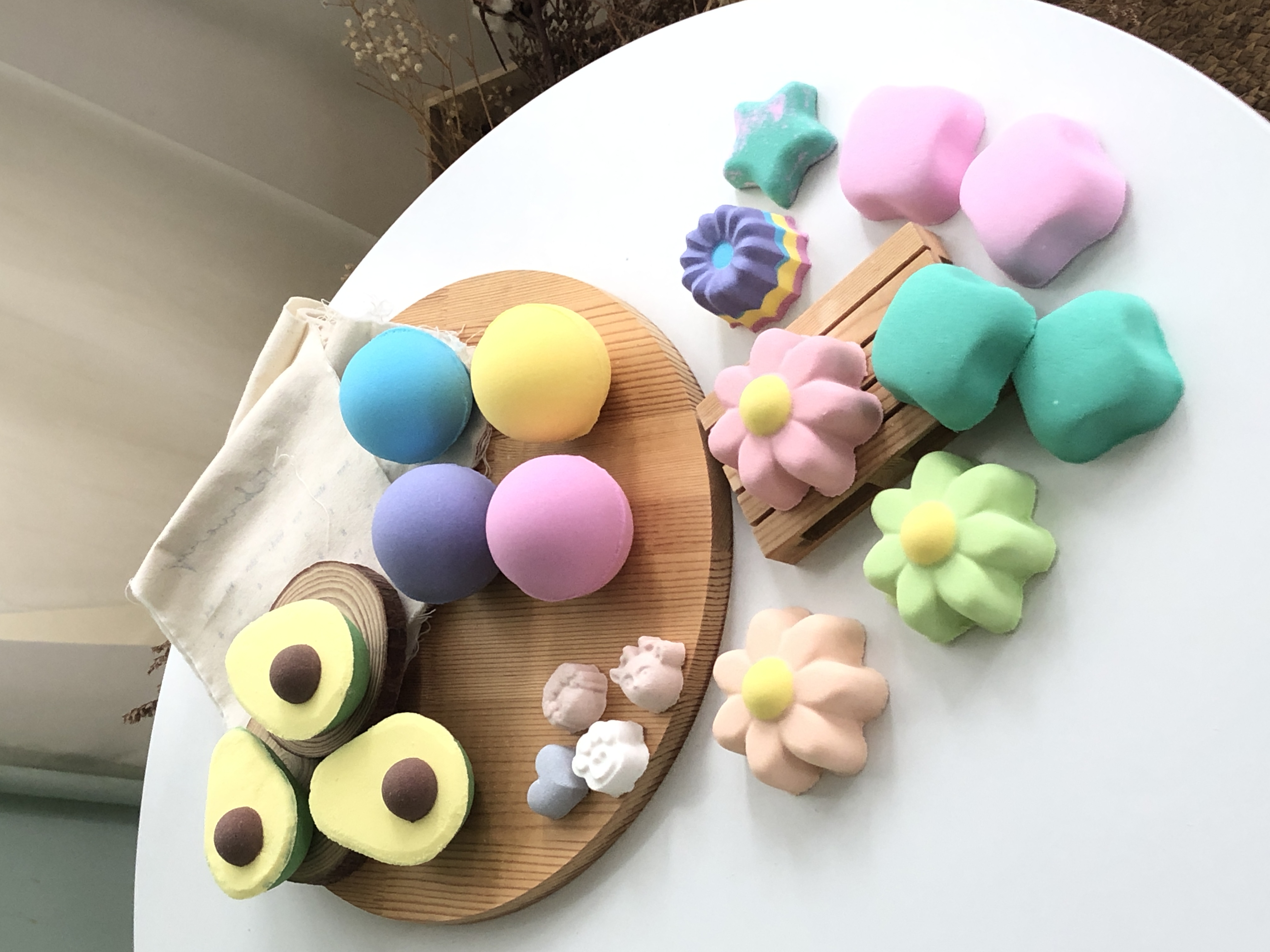 3) Color grading practice
Even adding the same amount of color to BATH BOMB and BUBBLE will have a different effect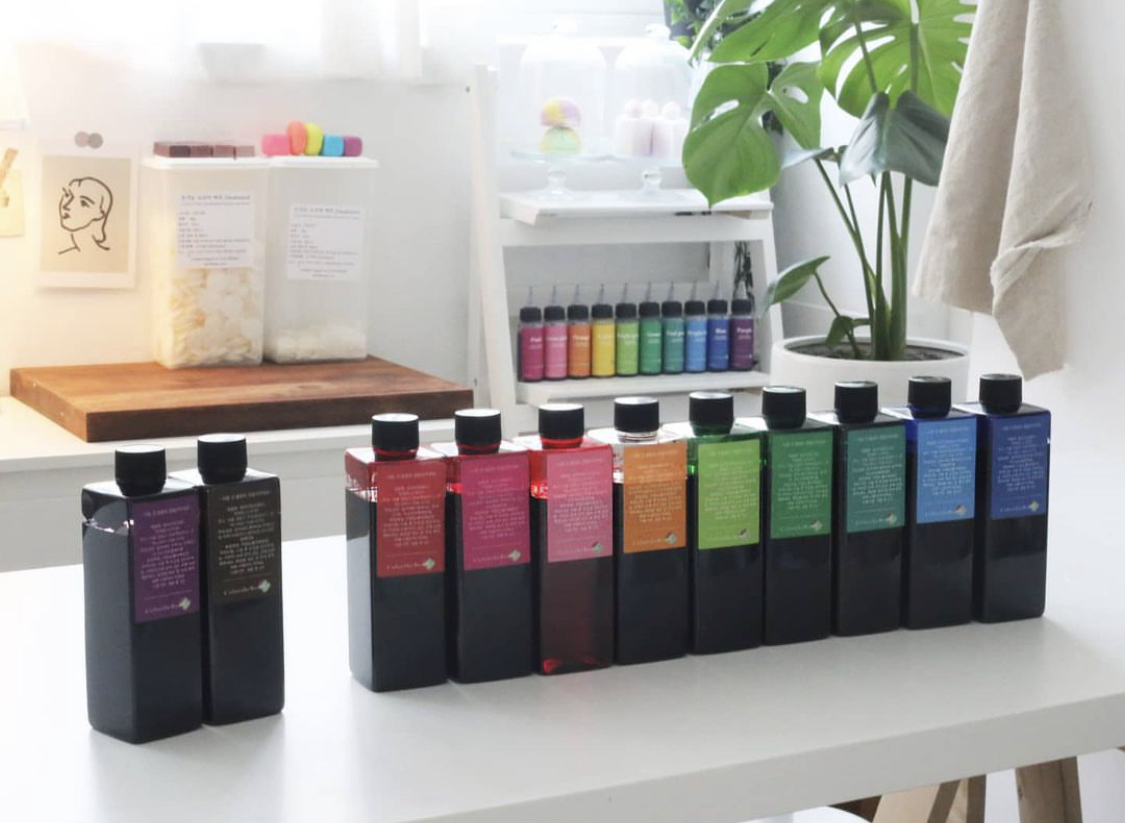 4) High moisturizing foot bath and BATH BOMB for dogs
Easy to make, giving your pet a natural and happy bath time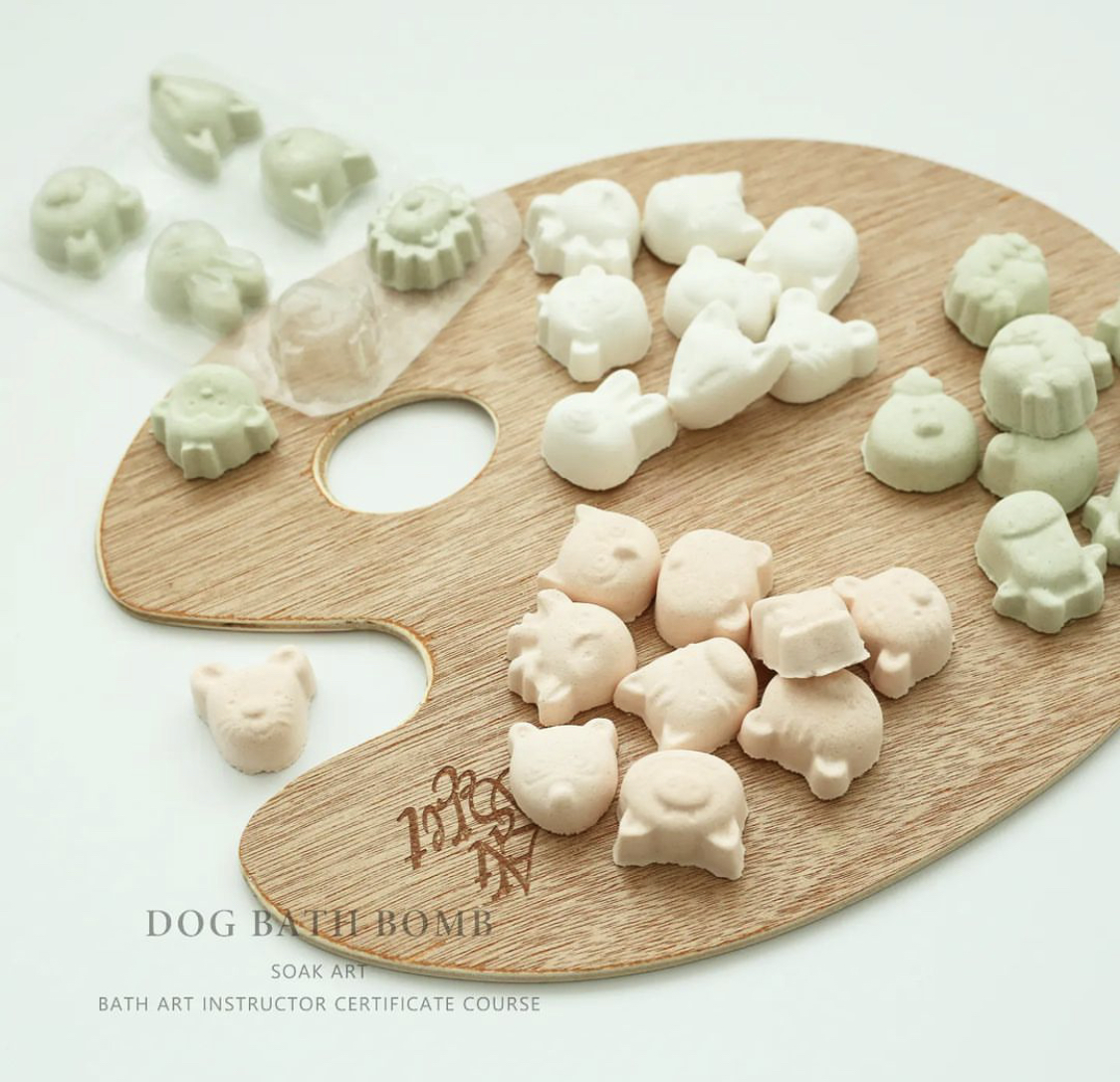 5) Character modeling and rainbow cake
Let you be creative and make unique BUBBLE BAR works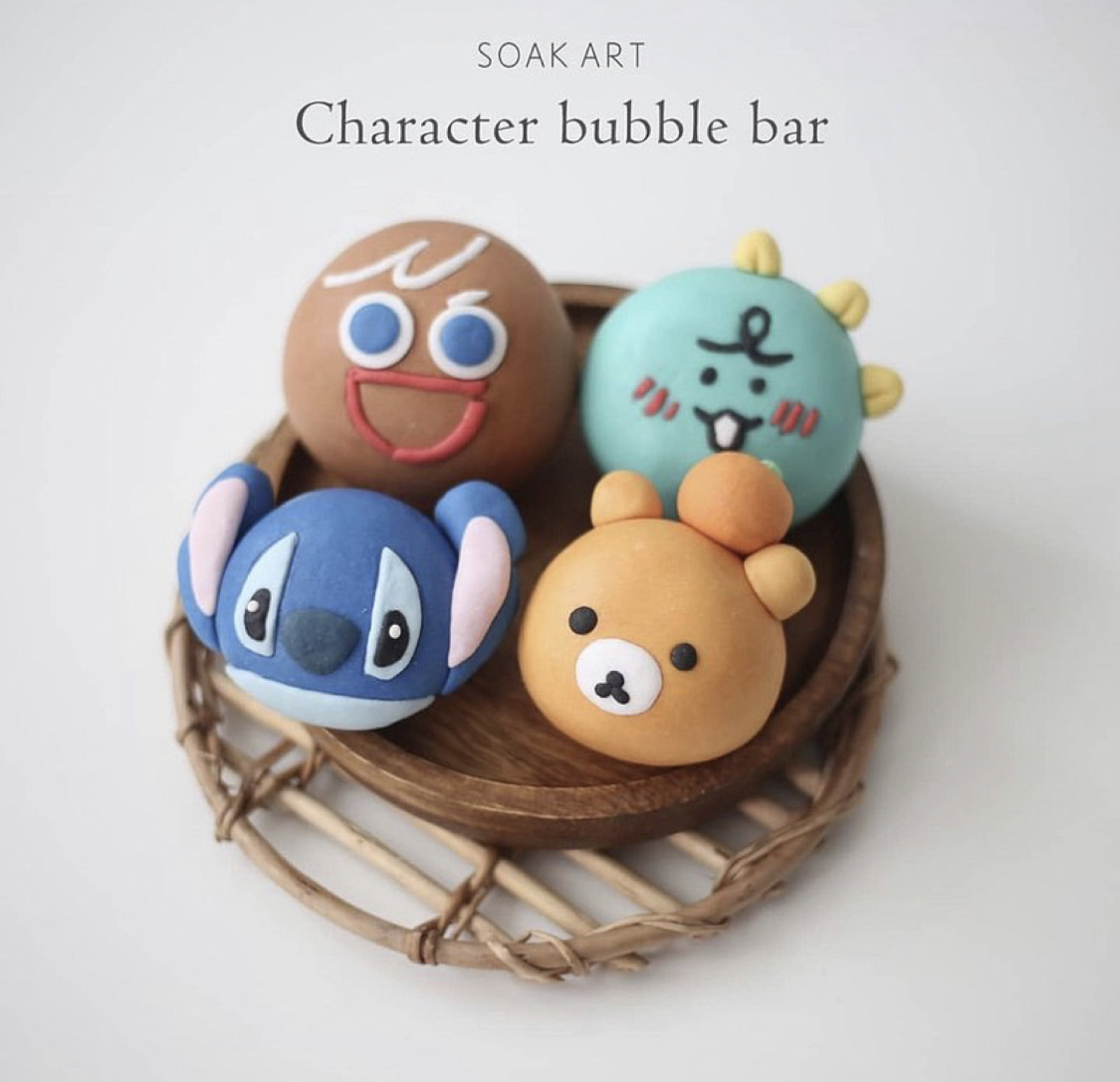 Products include:
1. New Bath Bomb
2. Salt Bath Bomb
3. Dog Bath Bomb
4. Bubble Bath Bomb
5. Avocado Bath Bomb
6. Baby Bubble Bath
7. Ice Cream Bubble Bar
8. Character Bubble Bar
9. Cake Bubble Bar
Suitable for:
1. No experience, and beginners are welcome to participate
2. Friends who are interested in bomb bath balls and bubble bath balls
3. Friends who intend to join into bath product instructors and create their own brand products
5. Friends who are planning to immigrate or start a business
6. The work pressure is too high, friends who need to decompress
Course fees include:
1. Teaching by professional tutors
2. Korean Soak Art designated Chinese textbook
3. The fee for applying for the Soak Art certificate, including the postage from Korea to Hong Kong
4. Therapeutic-grade essential oils, materials, tools, and containers required for the classroom
5. Prepares and makes 9 products, and the students can get back all the finished products made in the classroom
Graduates can apply for certificates for students in the future.
Hours required: 4 hours of study
Qualifications: suitable for working people, aromatherapists, or those who intend to join the perfume industry
Teaching language: Cantonese
Limited-time discount: Two people traveling together/enrolling in two courses, each person will get a discount of $200
Registration inquiry: https://tinyurl.com/4bb2nmbm
Remarks: The course fee includes the essential oils used in the class

Class Schedule:
https://www.scbholistic.com/index.php?route=product/category&path=129

Can make another appointment
Notes:
Free handouts of Chinese textbooks designated by the Korean Soak Art Association
Certificate:
After completing this course, you will receive a certificate from the Soak Art  Association, including air freight from Korea to Hong Kong.
Graduates can apply for certificates for students in the future.
Payment:
*Must pay in full before class to reserve a seat
payment method:
Bank Transfer
PayPal
Payme
fast speed
 
Venue: Lai Chi Kok
*Photography and recording are strictly prohibited during the course
Course Instructor:
Training Director of Guide Health Beauty & Wellness Management Center Co. Ltd.
Training Director of SCB Holistic Wellness and Training Center Co. Ltd.
Founder and Chief Instructor of Lavender Natural Living
Aromatherapy Wellness Consultant of Salas Wellness Centre Co. Ltd.
Course instructor for private, public and government agencies
Advance Diploma in Teaching, Training, and Assessing Learning by City & Guilds, UK
Award in Education and Training by VTCT/ITEC, UK
IFPA Registered Professional Aromatherapist
NAHA Level 3 Certified Clinical Aromatherapist
Diploma in Professional Aromatherapist, Fleur, UK
Diploma in Aromatherapy (Level 3) by VTCT/ITEC, UK
Certificate in Aromacare Fundamentals, Aromacampus, Germany
IAIM International Infant Massage Instructor
UK TQUK Professional Belly Binding Therapist
UK TQUK Breast Massage and Lactation Therapist
UK TQUK Postpartum Pelvis & Pubis Correction Therapist
UK TQUK Lymphqtic Drainage & Sculpting Massage Therapist
National Senior Postpartum Rehabilitation Instructor
Facial Reshape Therapist
Chiropractor of FR International Academy of Aesthetics
UK Organic Skincare Formulation Diploma
UK Advanced Diploma in Organic Skin Care Chemistry
Korean BHL handmade Skin Care Product Instructor
Cosmetics Blending Engineer, Chianan University of Pharmacology, Tainan
Cosmetics Blending Engineer, Chianan University of Pharmacy, Tainan
Korea KDCA Natural Essential Oil Perfume Instructor
South Korea Soak Art - Bath Art Instructor
South Korea 108 Lab - Bath Play Bathing Game Tutor
South Korea's SDCA Hand Pinch Diffuser Stone Instructor
Aromatherapy Stone Approved Instructor, Japan AFS Association
The training center reserves the final decision on any matters related to the course.